PNG Celebrations - April 2017
Posted on May 09 2017
"Celebrate, Jesus, Celebrate!"
And celebrate they did as only PNG's can!
A great ceremonial event with traditional dress, music, singing, dancing, speeches, pigs and feasting! Wow!
The new PNG National Board had decided that the event should be held in Oro Province as this is where the first Freed to Live was held to "birth" the Ministry in 2000.
What an honour and indeed a humbling and emotional experience to be a part of – the celebration to officially handover and recognise VMTC - PNG as a full member of VMTC International. The whole place shook when the Official Declaration was read!
The celebrations were held at Huvivi village, which is on the road to Kokoda, about 10 minutes out of Popondetta.
An enormous amount of organisation, cooperation and hard work had gone into the preparations for this important and historical event. A stage for the 40 invited guests, tent accommodation for those who had come from other regions, kitchens, hauswins, new fencing and the grounds were immaculate. A credit to all!
All the Board members including the PNG national president and his wife (Larry and Corrie Hulo) attended with other VMTC ministers and supporters coming from Lae (Morobe province), Pt. Moresby and all around Oro province. It was hard to estimate the number who attended but we thought about 400 adults + children. The invited guests included ministers and pastors from many different denominations and Government officials from Oro. VMTC PNG vice-chairman, Ps. Moses Atade headed up the planning and MC'd - doing an amazing job. VMTC Oro and Lae, had cooperated to organise for 6 pigs to be transported live, by dinghy (with the aid of a beer sedative) from Lae to Gona beach where they were collected by truck and taken to the village. An amusing story in itself with nothing lost in the retelling!
The Aussies (Rod & Anne Smith, Poss & I) together with the Oro Team combined on the following Tuesday and Wednesday to do a FTL for our host village, Huvivi, as a gift to thank them. The first totally PNG run VMTC School will be held later this year at Huvivi in August-September followed by another in Lae.
We want to thank those of you who have been part of getting VMTC established in PNG. It was a wonderful time and again I was loath to leave and come home. It has been such a privilege to be part of the Lord's plan for PNG.
Praise the Lord for His unfailing grace and love and Blessings.
Geoff Weingarth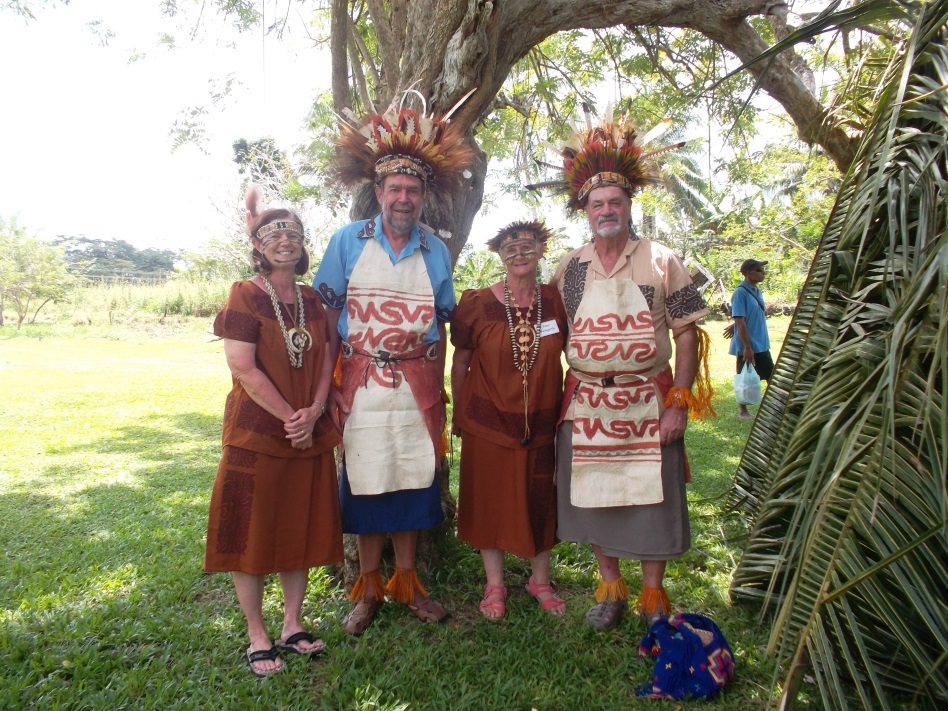 Praise God! I can sing again
I've had a lot of discomfort for over a year now, and would often have tears streaming down my face - some probably thinking I was moved, but the reality was it was due to an uncomfortable irritation, at times bordering on pain in my throat when…
Read full testimony